I'm so proud to be an Arashi fan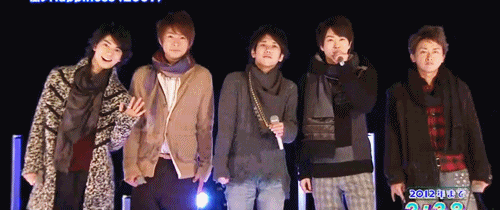 There's lots of emotions conveying in my heart right now after i've their end of the year performances
The one with Disney was cute and fun. The choreography was well made
And Furusato, what can I say...so touchin...
The song has even more meaning this year after what happened
the guys sounded really good and the icing on the cake : SHO!!!
he was really concentrated but was hot nonetheless
Really, i loved this performance!
The medley!
What can say? they were looking so good!
they were full of confidence! Loved the little signs they gave to the camera like "you're watching arashi guys! let's enjoy ourselves!"
and Sah-chan! They use the tricks from the guy in sekai n°1 show like we predicted!
It was so well made! They should do a full performance using these effects on their next tour
Gone are the shy guys from 2009
Gone are the hesitating MC guys from 2010
They were in full Storm mode
They came, they saw, they WON!
... my heart forever!
Can't wait to see the whole show to watch their MC performance!